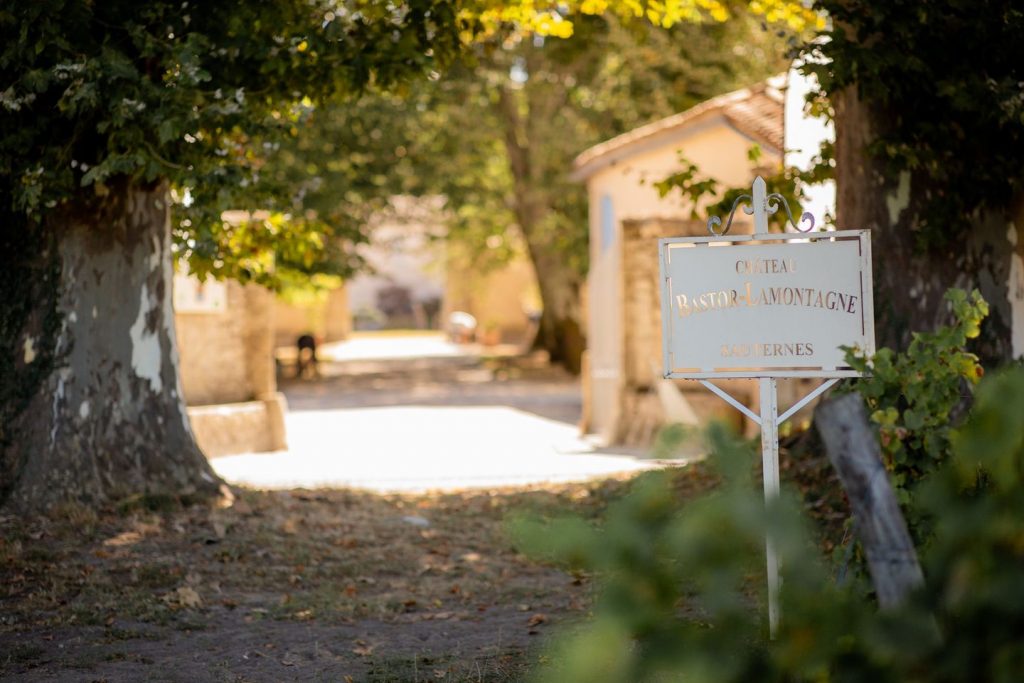 The Bastor Lamontagne Castle is located in the municipality of Preignac, in the Gironde area. The proprerty benefits a unique geographical setting in the heart of the sauternes appellation thank to a large-scale vineyard, green areas and an imposing group of buildings.
This ancient royal property with three centuries of history has converted its winemaking to organic ("biological") farming since 2010. Château Bastor-Lamontagne is one of the three properties of the sauternes appellation detaining an « Organic » certification.
Château Bastor Lamontagne is a member of the Union des Grands Crus. It is a modern, innovative and elegant Sauternes.
It is a privileged geographical location at the heart of the Sauternes appellation. Chateau Bastor Lamontagne is located in the commune of Preignac in Gironde.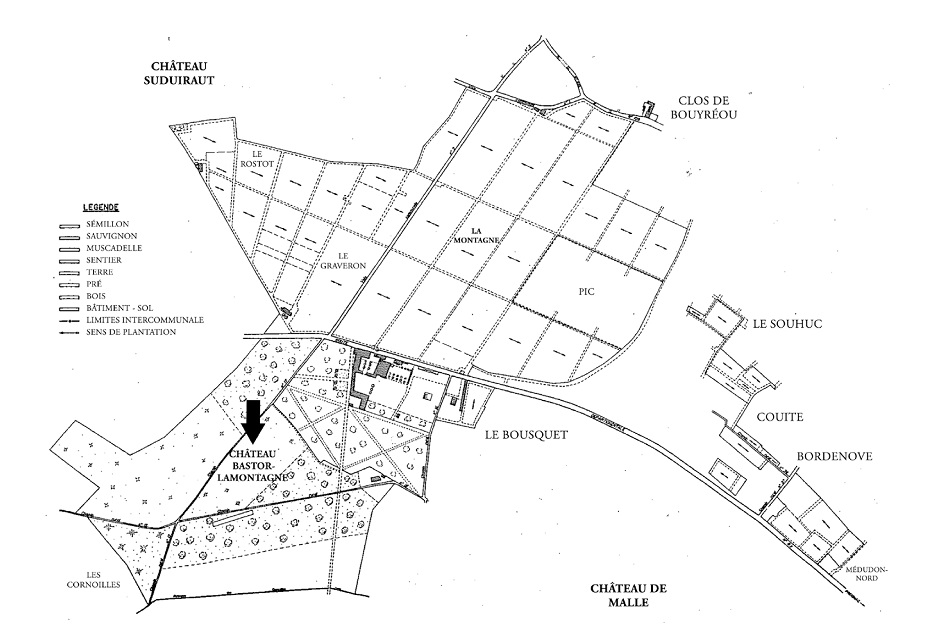 Bastor-Lamontagne vineyards extend over 50 hectares in one piece, on a beautiful sandy-gravel terroir. A long-term programme of vineyard renovation is already underway and will be continued in the coming years.
Bastor-Lamontagne's vineyard is situated on the second terrace of the Garonne River. Its terroir is essentially gravel-sand with a slight argillaceous matrix and plot variations depending on the amount of gravel. The average age of the vines is 45 years. The terroir is predisposed to produce wines which are rather fine with good acidity. The grape varieties planted are 80% Semillon and 20% sauvignon, of which a part is Sauvigon Gris.
The vineyard is composed of about 30 plots grouped together almost in one single block. For the most part the plots are situated in the commune of Preignac (with the exception of a small plot of 0.71 hectares in the commune of Barsac which was originally connected to Chateau Saint-Robert).
The vineyard lies in large part on a sandy-gravel plateau, in addition to some areas with clay-gravel rises which are particularly suited to the production of fine wines. The terroir, which is typical of the appellation, is situated at the bottom of the mid-terrace of the Sauternes region, where the highest point is occupied by Chateau Suduiraud. The largest part of the vineyard is located on a large tenement (place referred to as La Montagne-Ouest), crossed from East to West by a parish lane, as well as on a South tenement (places referred to as Le Rastot and Le Graveron). Two small vineyards within Bastor-Lamontagne, planted exclusively with Semillon produce wines which have kept the names of the locality where the plots are situated: Chateau du Haut Pick (about 9 hectares which belonged to the Larrieu family) and the Cru Bordenave (about 3 hectares).
Red