In 1975, at the end of his studies at the Beaune viticulture school, Michel Gros began working with his father Jean, on the family estate.
In 1978, while continuing his collaboration with his father Jean Gros, he laid the foundation stone for his own estate, Domaine Michel GROS, with 2 ha of Bourgogne Hautes-Cotes de Nuit from his father's vines. It was therefore in 1979 that its first vintage was born.
Over the years, the estate has expanded into the Hautes-Côtes with new plantations on hillsides abandoned since the phylloxera crisis and with the purchase of a few plots in the Côte: Vosne Romanée Aux Réas in 1990; several plots in Chambolle Musigny in 1993 then 1996; Morey Saint Denis In La Rue de Vergy in 1995.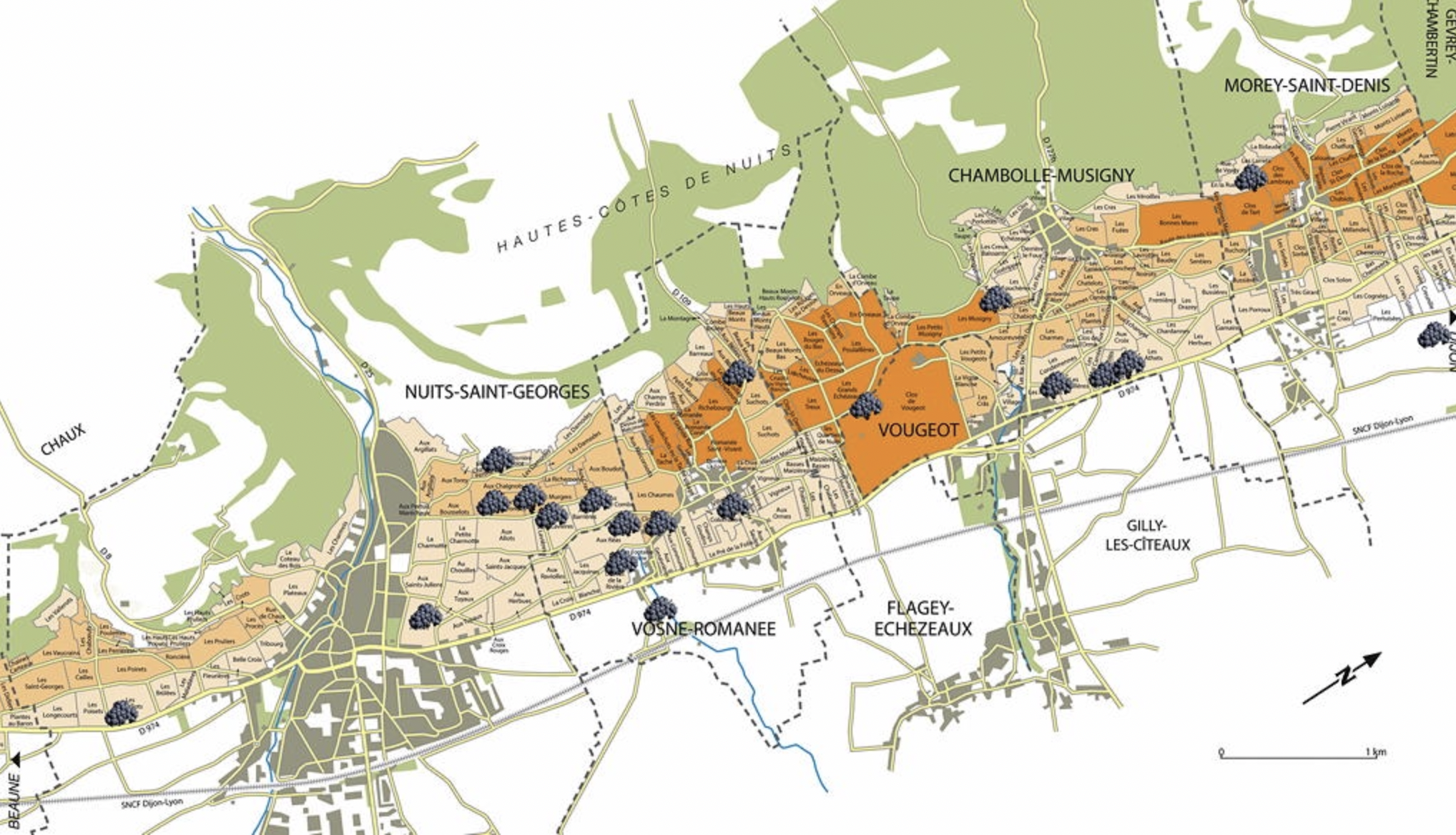 In 1995, when Jean Gros retired and shared his estate, Michel, who managed the exploitation of the Jean Gros estate jointly with his, received in his share:
Clos Des Réas, the only Premier Cru in Monopole of Vosne Romanée, two plots of Nuits Saint Georges, one plot of Vosne Romanée one plot of Bourgogne.
In 1997, the ÉCARD family entrusted Michel with their 3.50 ha estate located in Vosne-Romanée and Nuits-Saint-Georges, then in 2008, a 2.5 ha plot in the Hautes-Côtes de Nuits. The complex thus formed now covers 23 ha.
Michel Gros is a traditional winegrower who pays special attention to his vines. Through his talent and discretion, he has acquired respect throughout Burgundy by producing subtle and refined wines where truffles and leather are felt.
Note that in 2009, Michel Gros redesigned the original label to dress an exceptional vintage, that of the 150th vintage of Clos de Réas, flagship and prestigious monopoly of the estate.