In 1998, Thierry Rodriguez bought his first two parcels from his friend Gabriel Mas, nicknamed "Gabinelle". In Occitan, "unà gabinelà" (pronounced "ouno gabinèlo") is a vineyard shed, the nickname he chose to baptize his estate. Since then, it is in the shade of his shed that he feeds his inspiration.
Mas Gabinèle is a wine estate located in the commune of Laurens in the heart of the Faugères Appellation d'Origine Contrôlée in Languedoc. The terrain is hilly, we are close to the Monts du Faugèrois, on the last foothills of the Cévennes.

Ideally situated at an altitude of 180 metres, the vines are surrounded by garrigue, composed of typical Mediterranean plants: maritime pine, white oak, kermes oak, rosemary, thyme, rockrose, broom, arbutus, heather, etc.
The soil is made up of Laurens-Cabrières sandstone schist. These are very poor soils, giving low yields: production varies from year to year between 20 and 30 hectolitres per hectare.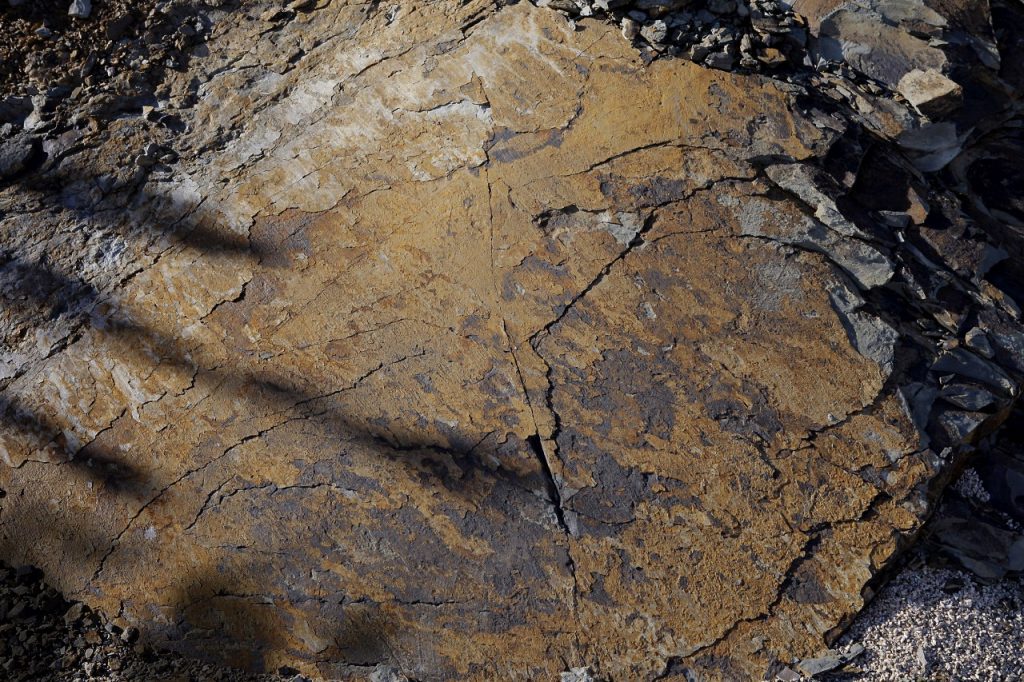 The climate is typically Mediterranean, with a mild winter and a hot, dry summer. Thanks to the draining schist soil, the roots can plunge deep enough to fetch the moisture and nutrients necessary for the growth of the vines.
Today, the estate has 20 hectares of vines in production. The grape varieties planted are carignan, mourvèdre, syrah, grenache noir, lledoner pellut and grenache gris.

On the commune of Laurens, in the heart of the Faugères appellation and on the foothills of the Cévennes, the vineyard's 26 plots today cover some 20 hectares having been acquired patiently over the years. They are distributed over 3 main sections :
– La Pataque : 1.80 hectares
– Les Prés-Lasses : 2.80 hectares
– La Rouirède : 14 hectares
The grape varieties are representative of the Faugères appellation: Syrah, Grenache, LledonerPelut, Carignan and Mourvèdre, plus a few very old Grenache Gris vines planted in 1958 !
The terroir is comprised of ochre, grey or blue sandstone and schist soils. This is a high quality but demanding terroir which naturally produces low yields. The landscape is undulating, and the vines are surrounded by natural hedgerows, woods and holm oak forests, cork oaks and garrigue (arbustus, cade, cistus, heather, broom, thyme).
Quality in a wine begins on the vine, and exceptional care is taken in the vineyard. The aim is to ensure beautiful, healthy and optimally ripe berries every year. Nothing revolutionary here, simply the application of good farming sense and practices which respect the environment and biodiversity. In 2016, this work was rewarded with the High Environmental Value certificate.
White
Red