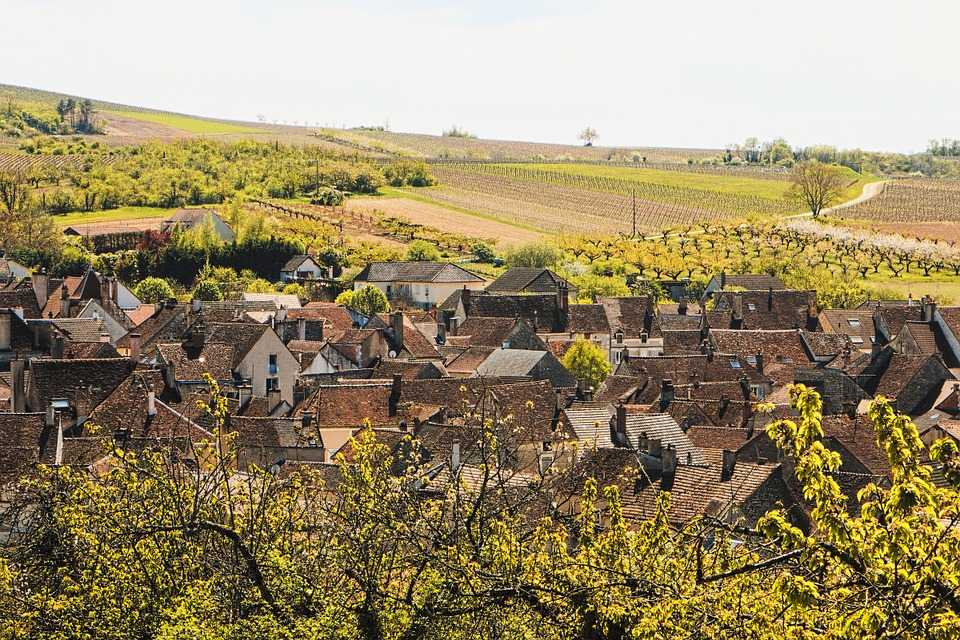 Burgundy wine (French: Bourgogne or vin de Bourgogne) is made in the Burgundy region of eastern France, in the valleys and slopes west of the Saône, a tributary of the Rhône. The most famous wines produced here, and those commonly referred to as "Burgundies," are dry red wines made from pinot noir grapes and white wines made from chardonnay grapes.

Red and white wines are also made from other grape varieties, such as gamay and aligoté, respectively. Small amounts of rosé and sparkling wines are also produced in the region. Chardonnay-dominated Chablis and gamay-dominated Beaujolais are recognised as part of the Burgundy wine region, but wines from those subregions are usually referred to by their own names rather than as "Burgundy wines".

Burgundy has a higher number of appellations d'origine contrôlée (AOCs) than any other French region, and is often seen as the most terroir-conscious of the French wine regions. The various Burgundy AOCs are classified from carefully delineated grand cru vineyards down to more non-specific regional appellations. The practice of delineating vineyards by their terroir in Burgundy goes back to medieval times, when various monasteries played a key role in developing the Burgundy wine industry. The historical importance of the Burgundy wine region and its unique climats system led to sites in the region being inscribed on the UNESCO World Heritage List as part of the Climats, terroirs of Burgundy site.
Puligny-Montrachet & Meursault
Santenay & Pommard
Côte D'or Bourgogne Pinot Noir, Chardonnay & Crémant
Rully&Mercurey
Chablis
North Burgundy, Coteaux de L'Auxois
Chassagne-Montrachet, Chapelle-Chambertin Grand Cru, Vosne Romanée, Volnay
Gevrey-Chambertin, Cote de Nuits, Nuits Saint Georges