EXCELLENCE IN VINHO VERDE
We have over 50ha of vineyards treated and certified according to sustainable practices, which express the best that nature has to offer us. The grape varieties we privilege are Alvarinho, Loureiro, Arinto, Avesso and Vinhão. The wine we produce is born here…

VINHO VERDE REGION
The Vinho Verde region is a unique demarcated region in the world with approximately 20,000 ha of planted vineyards. There are about 20,000 producers with plots of less than 1ha.
It is a mountainous region stretching from the Atlantic Ocean to the mountainous massif bordering the Douro. Average rainfall in the region is between 1,200 and 1,600 mm/m2.
Vinhos Verdes has 20 white grape varieties and 17 red ones that are recommended or allowed to produce DOC wines. The region's soils are essentially granite, with a sandy, loamy texture, with some patches of schist with clay.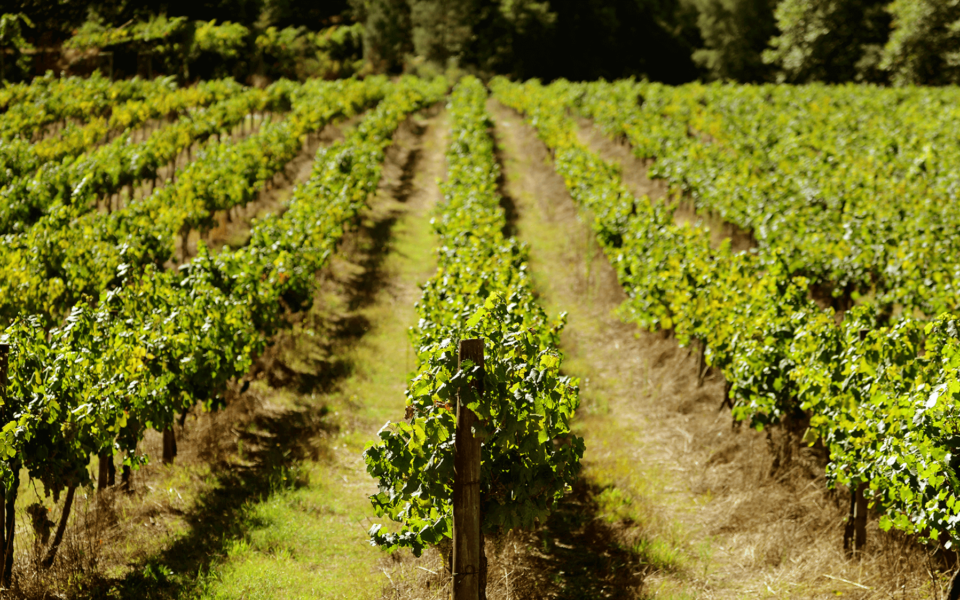 QUINTA DA CALÇADA
Quinta da Calçada is located in the historical centre of the city of Amarante, 40 minutes away from Porto. It is inserted in the sub-region of Amarante, in the Vinho Verde region, about 10 minutes from the entrance to the Douro region. This sub-region is characterised by granite soils, with some mixtures of schist, and Atlantic influence, producing markedly mineral wines, with high freshness and great gastronomic aptitude.
The remarkable extension of vineyards – over 50 hectares with varying ages stretching back to the beginning of the 20th century – allows us to interpret the different terroirs. Among these lands we proudly count an inheritance from the rich history of Quinta da Calçada. We speak of a vineyard parcel that is certified as the oldest in the Vinho Verde region – 0,5 hectares of extreme vineyard positioned in a unique terrace.
Quinta da Calçada has always been affirmed in the production of quality wines, being focused in the interpretation of terroir wines, specialized in white wines.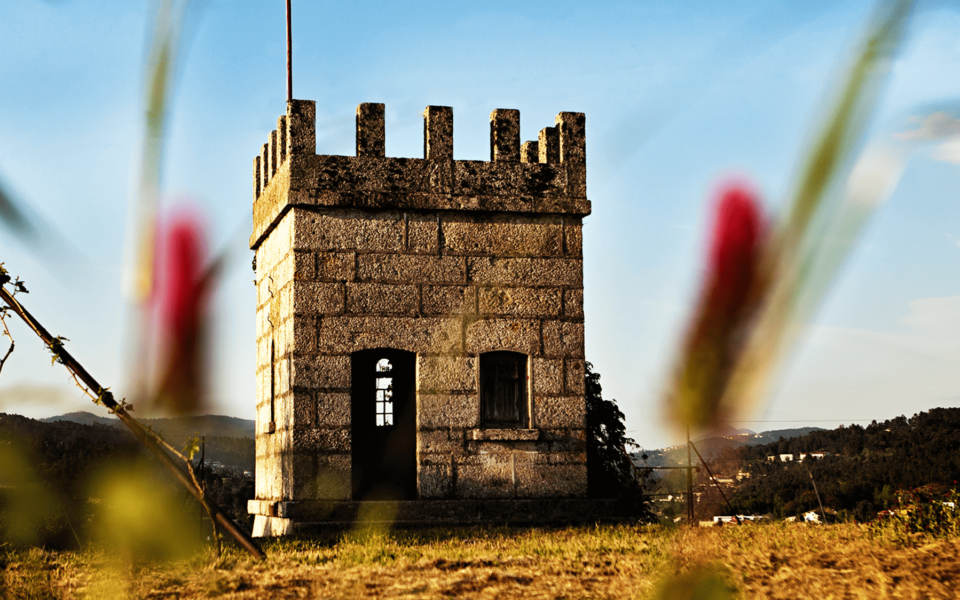 OUR VITICULTURE AND OENOLOGY
At Quinta da Calçada we have a philosophy of non-intervention and respect for nature. To this end, we mainly adopt traditional winemaking techniques, and seek where possible to adapt them to a strategy of sustainability. The wines are a reflection of our interpretation of the vineyards, with a focus on the consumer and the moment of consumption.
As far as the selection of grape varieties is concerned, we have remained faithful to those that define the demarcated region of vinho verde. They are: Alvarinho, Arinto, Azal, Loureiro and Vinhão.
The technology of our winery is adapted to our production focus: white and rosé wines. We focus on the cultivation of fruit: choosing the optimum point of ripeness, a manual harvest and selection of the grapes by type of wine and a careful transportation of them to the winery.
The oenological techniques we use are based on the preservation and respect of the fruit in nature, exploring the subtleties it offers us, which we try to reflect in the wines we produce.