The Girardin family is in Burgundy since 1570. Justin is the 13th generation as head of the 17 hectares family estate, from Santenay to Savigny-les-Beaune. Well aware of the exceptional character of the terroirs, he puts his know-how at the service of the vines to make the best wine every year.
The vineyard develops itself mostly after 1945. Many lands where bought as fields, meadows or wastelands and planted back in vines. Rare thing in Burgundy, some have even been terraced ! Today of a total surface of 17 hectares, the vineyard extends on the whole Côte de Beaune. From the Gollardes to the Petit Clos Rousseau passing by les Vignots or the Clos Saint Jean, each of the parcels is on a different climate with its own terroir.
If the soil is rather clayey with calcareous gravel or rather calcareous with clayey marl ; on a hillside or in the plains… all these parameters influence the vine and therefore the wine. Each one has its history and its own particularities that we find in the character and the expression of Girardin's wines.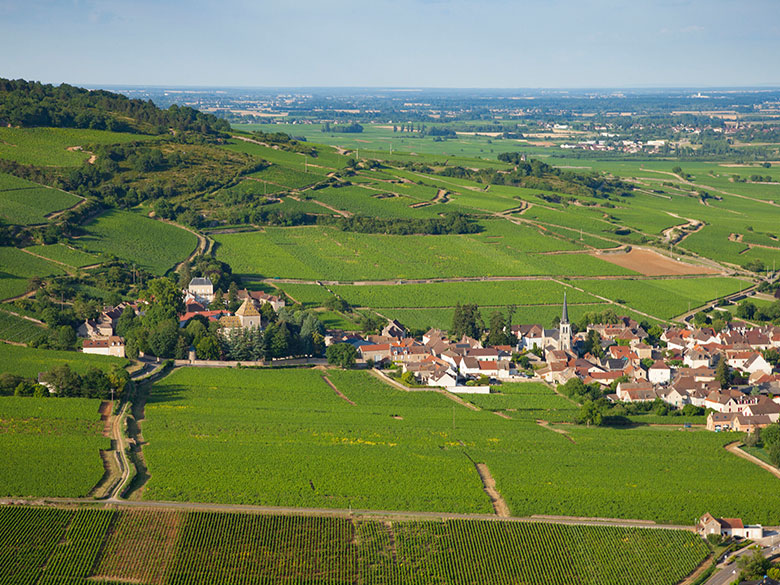 Blanc/White
Rouge/Red