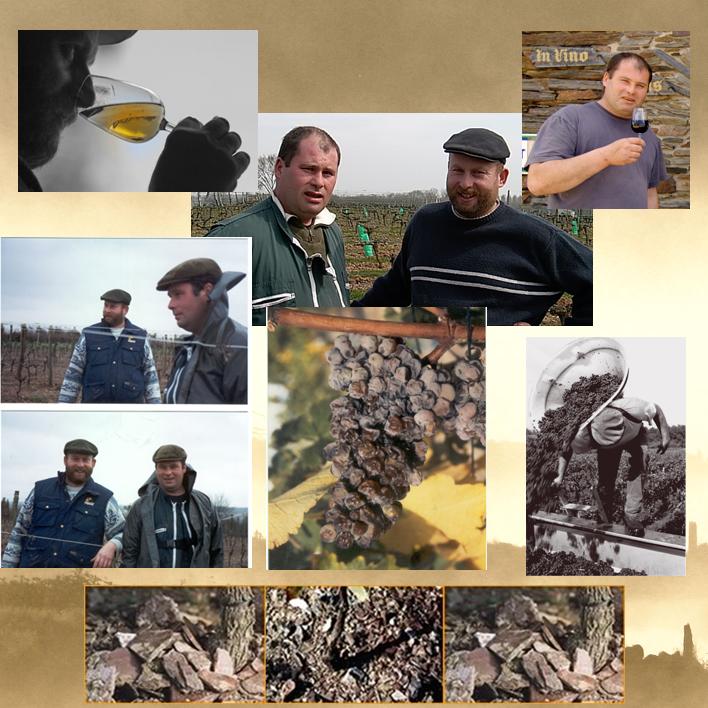 HISTORY
At the end on the 19th century, 1880, the vineyard was only one hectar and a half wide. Victor Lebreton established his business at that time and died in January 1997 when he was 97 years old.
Victor, his son, took over the estate and his two sons, Victor, 37, and Vincent, 35, joined him in 1988. He is 66 yeras old and now, in retirement.
GEOGRAPHY
It was the presumed place of the Battle between Crassus and Dumas in 52 before J-C. Since the XII, Juigné sur Loire mined slated schist. One part of these schist was used to built the Roman way Anjou-Aquitaine and the roof of an ancient monument in Great Britain.
It is in Juigné sur Loire that the Loire is the widest (700 meters). The river's 3 kilometers of bank has impacted a lot on local history : it was a former harbour to export Anjou's wines (of course!).
SOIL
Domaine de Montgilet's oils are composed of three different schist : Clayey on blue schist, slatey massif of Angers-Trélazé : This soil is the most common for the estate. 9 wines are porduced on this kind of soil : Anjou Villages Brissac, Anjou Red and White, Anjou Gamay, Rosé de Loire, Cabernet d'Anjou, Vin de Pays du Jardin de la France white and red, our Côteaux de l'Aubance "LeTertereaux"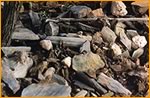 Clayey silt on grey schist and "altérites" of schist : This is the soil of Soulaines su Aubance's area. In 1993 we planted this parcel in Chenin Blanc, in Coteaux de l'Aubance. It is called "Le Clos des Huttières".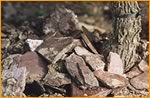 Clayey silt on sandstone and crimson schist : This the soil of our parcel "Le Clos Prieur" situated in Mozé sur Louet. It was planted in 1991 in Chenin Blanc in Côteaux de l'Aubance. When we took over the estate, our wish was to have new soils of schist in order to make selective picking botrytis grap on Coteaux de l'Aubance on each different soil. Since 1995, given vintage quality, we realize a special reserve in Coteaux de l'Aubance on each different soil so as to prove the soil's impact in the wine.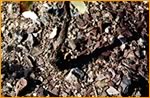 White Wine