1994, Mr Nicolas Benito, who had an Industrial background but loved the countryside, acquired this property with its rich history.Since 2015 following the advice of our oenologue Stéphane Toutounji, we have carried out with success the "vinification without Sulphur" from the harvest to the end of the malolactic fermentation. It involves replacing the sulphur by a yeast constituted of micro-organisms present at the surface of the grapes. This enables the creation of a very pure and affirmed fruity wine. This rugged and varied terrain is conducive to quality wine, elegant and fleshy red wine perfumed with red fruit and spices, white wines with rich aroma and very fresh.
On a private estate of 92 acres, the Benito vineyard, situated above Cadillac, overhangs the valley of the Garonne offering the visitor magnificent views.
The estate also benefits from some remarkable natural factors : generous sunshine thanks to the magnificent South-East facing slopes on limestone hillsides giving the vineyard a perfect situation and basis for the finest quality grapes. Closed hedges and forest give an excellent balance.
It is on these lands convenient to the quality grapes that developed this passion.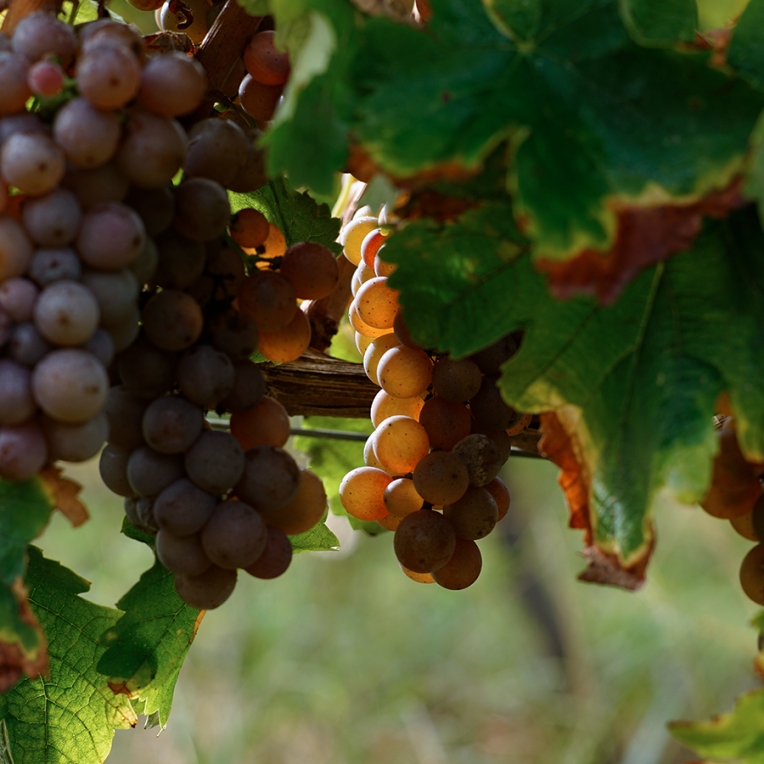 Blanc/White
Rouge/Red