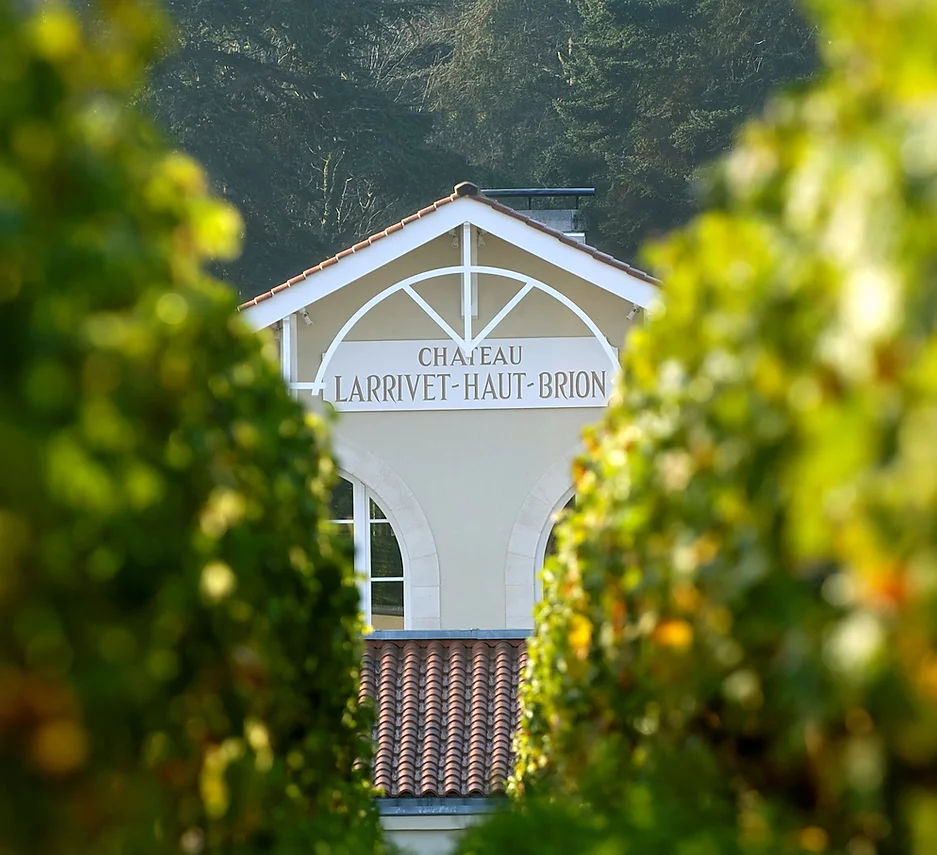 Driven by a passion for their wine, the Larrivet Haut-Brion team oversees its development on a daily basis, from the rigorous and meticulous care given to the vines to the harvesting of perfectly ripe, healthy grapes.
Once the crucial stage of harvesting is over, the subtle work of vinification and maturing of the wines begins in the heart of the cellar, the fruit of genuine know-how.
Terroir
Planted area: 75 hectares.
Soil: characteristic of the middle terrace of the Bordeaux Graves. Strongly gravelly with a sandy or clay matrix. Dissected into remarkably well-exposed and well-drained hilltops.
Grape varieties: 50% Merlot, 45% Cabernet Sauvignon, 5% Cabernet Franc (red wine). 80% Sauvignon, 20% Semillon (white wine).
Average age of the vines: 30 years (red wine) and 25 years (white wine).
Production
Average yield: 45 hectolitres/ha (red wine) and 40 hectolitres/ha (white wine).
Planting density: 7700 vines/ha.
Cultivation and harvesting
Manual harvest in crates and mechanical harvest.
Red wine maturation: 1/3 in new French oak barrels and 2/3 in barrels of one or two wines for 14 to 18 months depending on the vintage.
White wine vinification: in new French oak barrels: 50%; concrete eggs: 20%; and small wooden vats (25 hl) with integrated lees stirring: 30%.
Maturation of the white wines: 10 to 11 months with regular stirring of the lees.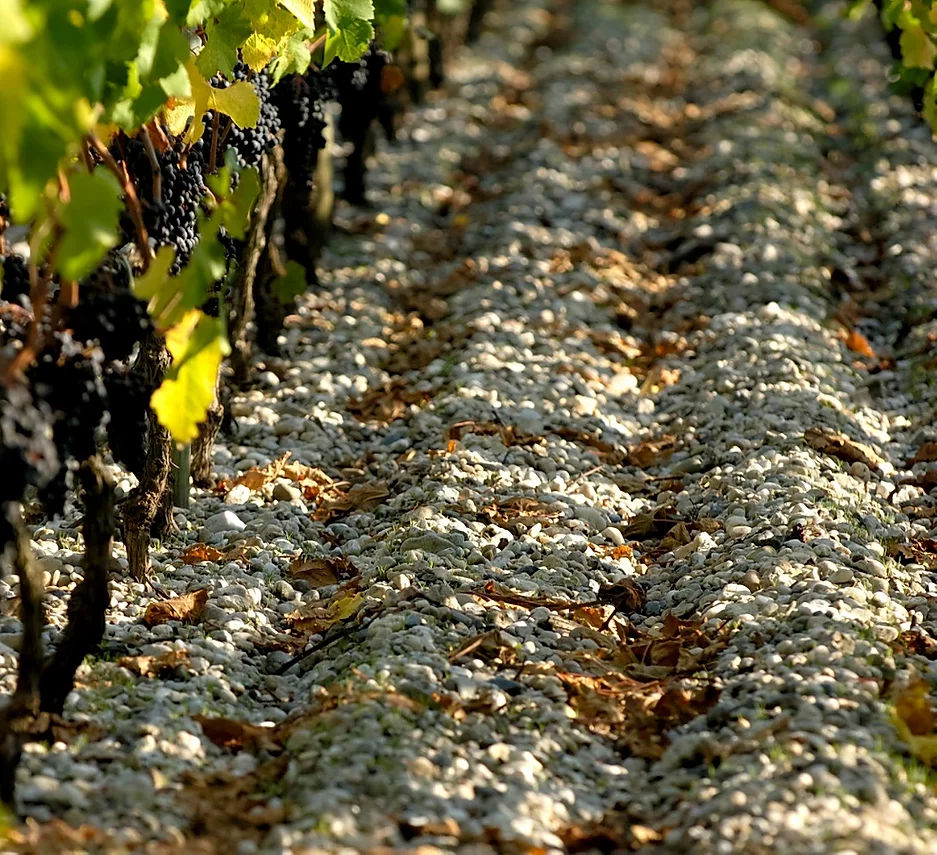 Rouge/Red