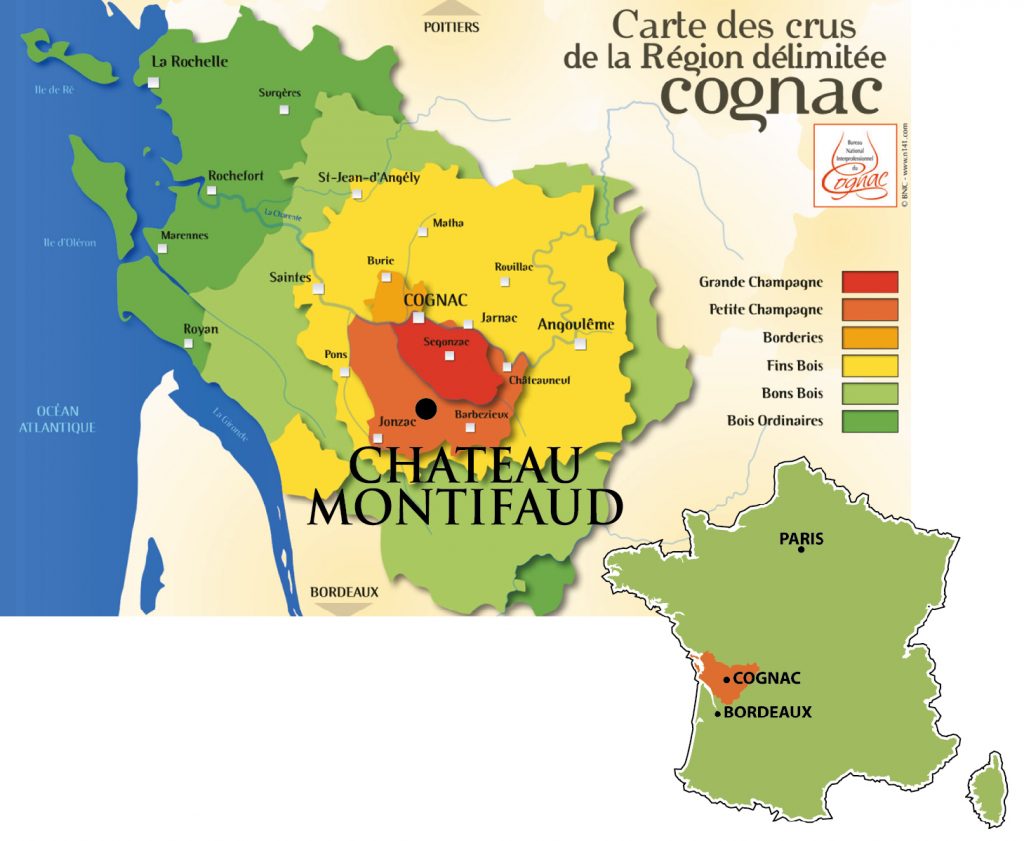 Grande and Petite Champagne
Over the course of generations, our vineyard today extends over 125 hectares in the two premier growth regions of the cognac area : in the Grande and Petite Champagne, whose soil contains a very great amount of active limestone. This chalky content is a dominant factor in the quality of our « eaux-de-vie » (wine spirits).
In the light of this exceptional terroir, we work daily on a carefully thought-out management of our vineyard. We make it a point of honour to apply the traditional techniques passed down from father to son and ,at the same time, combining the new technologies of this day and age. All this allows us to accentuate the natural qualities of our « eaux-de-vie » : the floral touches, the delicacy and elegance to the nose, the roundness, suppleness and long finish.
A soil of very high limestone content
Ideal for crafting a cognac rich in flavours. This very special land of our domain enables our vines to produce a perfect fruit for our eaux-de-vie.

Our vines throughout the seasons
Our vineyard enjoys a temperate and even climate. Due to the proximity of the ocean, rains can come at any time during the year. Droughts are rare and winters are rather mild.