Domaine Les Béates is located in Lambesc, in the heart of the Aix-en-Provence PDO. It extends over 60 hectares, including 40 hectares of vineyards on the best lands of the Provencal village, northwest of Aix en Provence between Alpilles, Luberon and Sainte Victoire mountain. In the 17th century, the "Béates" taught children to read and write, but also the basics of catechism. Relatively widespread in remote villages in the nineteenth century, they had a very important social role before slowly disappearing during the twentieth century, leaving the field only its name.
Pioneer of Organic Agriculture in the region since the 80's, the estate has been owned by the Terrat family since 1996 with a real ambition to produce exceptional wines in the respect of the living and the environment. Old vines, low yields, traditional vinification and long maturation were the key to capturing all the concentration and complexity that this terroir could give.
The commitment to organic farming excludes the use of synthetic products such as herbicides or insecticides that contaminate the environment and people. Working the soil regularly and using organic amendments allows a better balance. This allows the vine to develop its root system in depth, to benefit from a better resistance to the hydric stress of the Mediterranean summer and especially to express through the wines all the minerality and the complexity of the soil.
The vines are planted between 250m and 350m altitude on the slopes and lower slopes of the southern foothills of the Côtes chain. The latter serves as a natural barrier to the humidity and cold of the Durance valley located further north.
The terroir of the Domaine Les Béates is very diversified and is a mixture of soft limestone, sandy sand, clay-limestone on marl and stony soils. It is a predominantly chalky terroir which allows us to obtain whites with great minerality, fruity rosés and powerful reds with great ageing potential. The whole vineyard enjoys an exceptional Mediterranean climate, bathed by the sun and invigorated by the Mistral.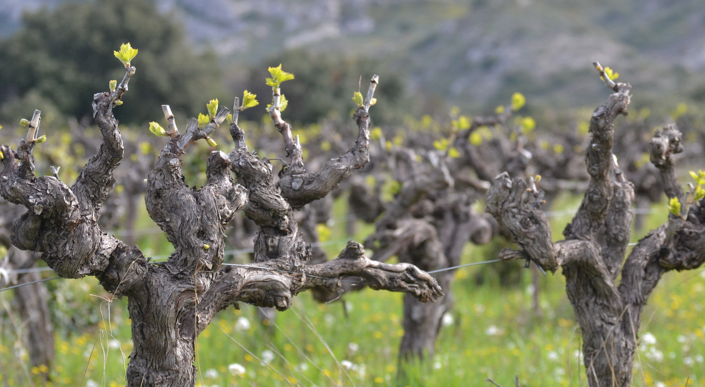 The estate is divided into more than sixty parcels. A great diversity of soils, which allows a great diversity of grape varieties. About fifteen grape varieties are cultivated on the estate, from the local Grenache to the Cabernet Sauvignon, a particularity of the Appellation. Under the direction of Pierre-François Terrat, forgotten varieties such as Counoise, or from other regions such as Chenin Blanc, which adapts to the soil, have been planted. The winemaker is very attached to the tradition but also in permanent reflection to find the right balance in the wines and adapt the domain to the climate change.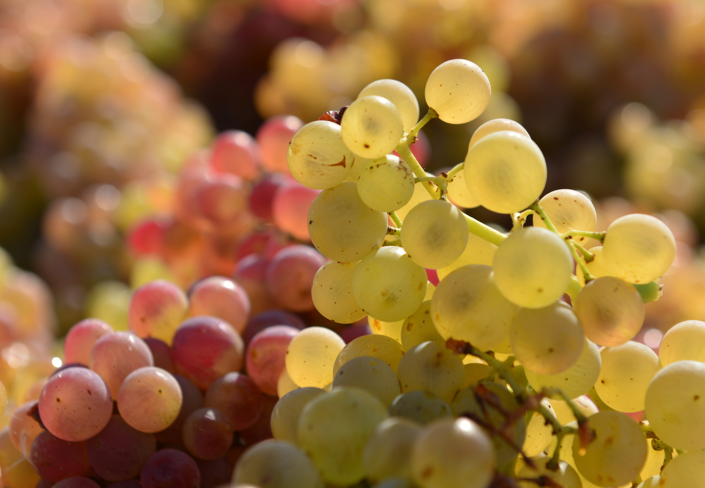 On the 40 hectares of the estate, we find the white grape varieties:
Ugni Blanc, Vermentino, Grenache Blanc, Sauvignon Blanc, Clairette, Chardonnay and Chenin Blanc.
And red : Grenache, Syrah, Cabernet Sauvignon, Cinsault, Counoise, Carignan, Mourvedre, Caladoc.
White
Rosé
Red