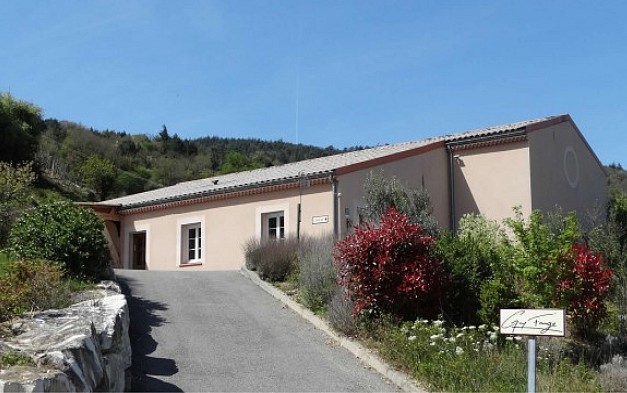 The vineyard of Domaine Guy Farge counts today 22 hectares of vines rarely exposed to drought. The slopes are made of granite, the soils are very filtering: the culture is done by terraces, supported by dry stone walls.
As the estate is made up of steep and sloping terraced plots, the work in the vineyard is exclusively manual, from pruning to harvesting. Difficult and trying, it is necessary to arm oneself with courage and patience to take care of each vine planted on the 22 hectares (approximately 6000 vines/ha) before being rewarded by the quality of the terroir wines!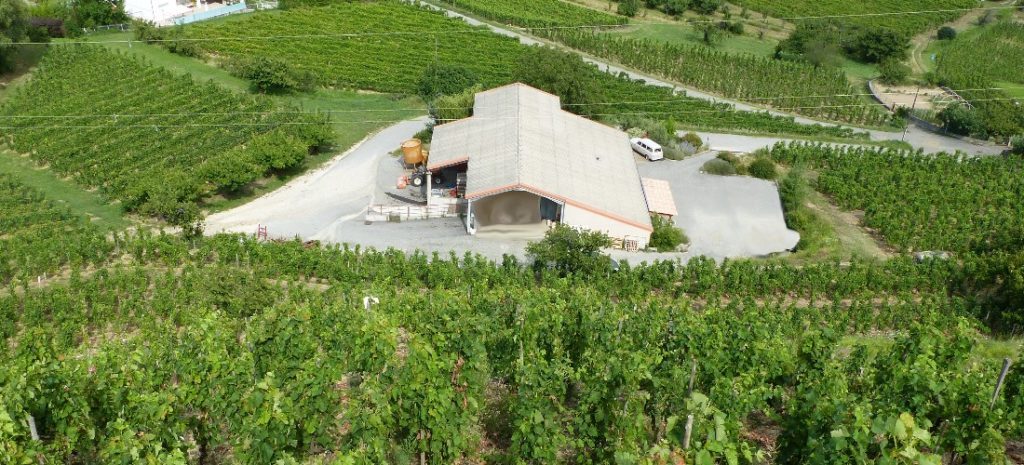 In the permanent concern of a respectful work of the environment, the methods of reasoned agriculture adopted (minimal recourse to the products of treatment) quite naturally put at the honor the horse; which passes in the rows of vines of certain plots to turn over the ground, and thus to weed and air the grounds.
The respect of the fruits picked at maturity justifies the installation of the unloading of the trailers at mid-level of the tanks of fermentation (gravity work) and the use of a pneumatic press.
For quality wines, more or less fruity, tannic and structured, the maturing is done in oak barrels of 3 wines of 400 liters, between 6 and 14 months according to the vintage.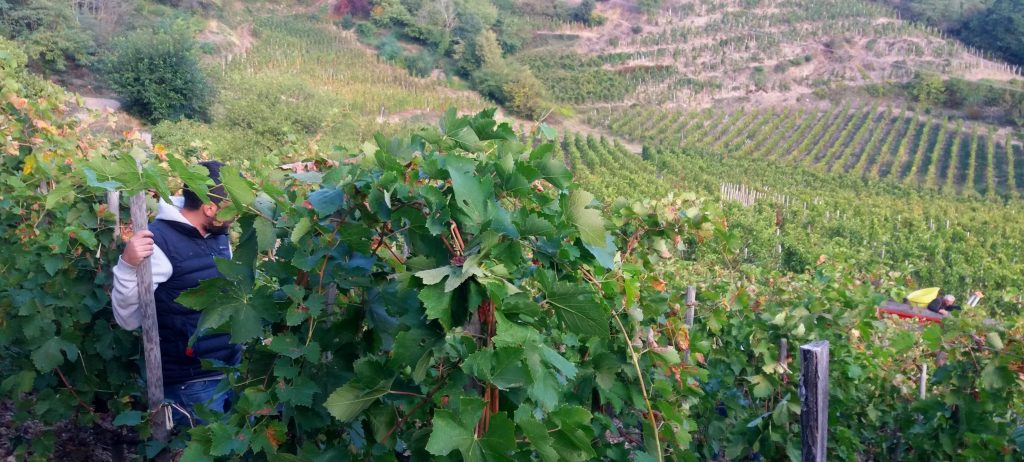 Blanc/White
Rouge/Red
Magnum